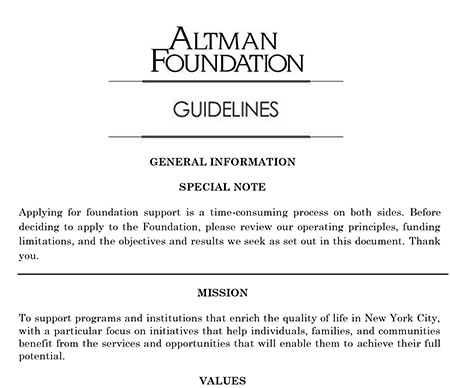 7th grade class with Faculty Directors Christine Sarry and Patrice Hemsworth and Ballet Teachers Michael Snipe and Matthew Powell. Credit: Joe Rayome
Founded in 1978 by renowned dancer and choreographer Eliot Feld, Ballet Tech is committed to making classical dance accessible to all children. Working with the New York City Department of Education (NYC DOE), Ballet Tech has since its founding auditioned over 800,000 children from hundreds of public elementary schools across all five boroughs, looking for students who demonstrate interest and potential. For those who do, Ballet Tech provides a continuum of training – beginner to advanced – entirely tuition-free, the only classical dance academy in the United States to do so.
Over the course of the 2015-16 school year, Ballet Tech auditioned over 23,000 2nd-5th graders at 185 public elementary schools across New York City and through open auditions at its studios at 890 Broadway. Over 755 students were chosen to participate in beginner classes, and 649 enrolled. The Beginner Program introduced students to the fundamentals of ballet, and provided appropriate dance attire (at no charge), class structure, basic steps, ballet vocabulary, and discipline. In September 2016, 40 graduates of the Beginner Program went on to enroll as full-time students at the New York City Public School for Dance (NYCPSD), a cooperative venture between the NYC DOE (for the core curriculum) and Ballet Tech (for the dance training); 149 students in grades 4-8 are enrolled in NYCPSD as of January 2017, receiving both their academic and their dance training on site at Ballet Tech's facility at 890 Broadway. The New York State Department of Education named Ballet Tech's Public School for Dance a Reward School for 2016-2017, putting it in the top 20% of all schools across New York State.
For the 2016-17 school year, Ballet Tech students matriculated from the following boroughs: 19% Bronx, 31% Brooklyn, 39% Queens, 10% Manhattan, 1% Staten Island. The student body's racial composition included: 1% American Indian, 36% Asian/Pacific Islander, 25% Black, 16% Hispanic, 19% White, and 3% Other; 47% are male and 53% female. The majority are low-income, with more than half qualifying for free or reduced-price lunches. Ballet Tech also has a high-school program for NYCPSD graduates, partnering with the Professional Performing Arts School, and runs a full summer program. Graduates of Ballet Tech have gone on to dance with companies such as Alvin Ailey, American Ballet Theater, Dance Theater of Harlem, and on Broadway; alumni have also gone on to such schools as Brown, Cornell, and Columbia. Two members of Ballet Tech's current board are program alumni.
The Altman Foundation has now provided thirty years of continuous support for Ballet Tech, introducing tens of thousands of children from underserved backgrounds to the pleasure of ballet, and thousands of these children to comprehensive, sequential, high-quality training, at no charge to their families. While the vast majority of the students that have gone through the full Ballet Tech program have not become professional dancers, all have benefitted from the discipline of rigorous training and the sense of mastery that this level of instruction can provide, and from the joy of sharing with equally committed young people the experience of preparing for exuberant performance seasons each year at the Joyce Theater.