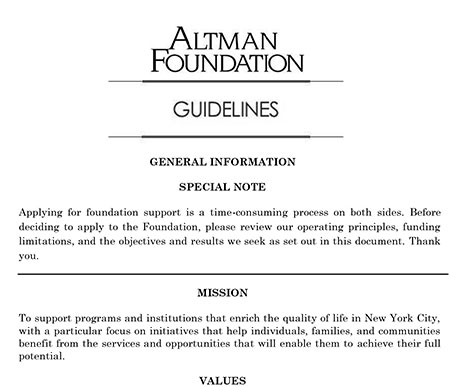 The Hope Program-Sustainable South Bronx
Nonprofits consistently struggle with issues of insufficient scale, duplicated effort, leadership succession, and limited funds and high fundraising costs, all of which reduce the resources devoted to achieving their missions. Collaboration—from mergers and acquisitions, to back-office consolidations, to programmatic alliances—can be a powerful, underutilized vehicle to become more effective, efficient, and stable. Unfortunately, few philanthropic resources are available for exploring the potential benefits, risks, requirements, and terms of these types of collaborations and/or for going forward with the costs associated with their formal execution. In response, the New York Merger, Acquisition, and Collaboration Fund (NYMAC) was launched by SeaChange Capital Partners in 2012 to encourage formal, long-term collaborations between and/or among nonprofit organizations serving New Yorkers. NYMAC makes three types of grants: seed grants to convene key parties or retain outside expertise on the general technical and logistical aspects of collaboration; exploratory grants to further investigate the feasibility of a specific transaction; and implementation grants to pay a portion of transaction costs. These costs can include the third-party costs of lawyers, accountants, and consultants; the cost of breaking leases; one-time technology costs; or severance pay for employees, among other expenses. NYMAC does not consider dissolutions involving only one organization, internal reorganizations, or short-term activity such as conferences or informal linkages.
During its first four years, NYMAC reviewed more than 150 potential collaborations and made 43 grants totaling $1.3 million. NYMAC supports nonprofits working in all sectors, including both large and small groups and a mix of local groups and citywide entities. Examples of NYMAC grantees include: The HOPE Program and Sustainable South Bronx; Goddard Riverside Community Center and Lincoln Square Neighborhood House; Citywide Harm Reduction and Bronx AIDS Services; Pregones and Puerto Rican Travelling Theatre; Sheltering Arms and Safe Space; Mark Morris Dance Company and Brooklyn Parkinson's Group; FEGS and Jewish Board for Family and Children's Services; and FEGS and University Settlement. NYMAC donors include: Altman Foundation, the Booth Ferris Foundation, The Clark Foundation, The Heckscher Foundation for Children, The Lodestar Foundation, The New York Community Trust, SeaChange Capital Partners, and a number of individual philanthropists with a commitment to New York City.